Sun Smarties™ UPF 50+ Clothing, Beach Gear, Outdoor Furniture, & Play Equipment
Fact: Sun Exposure is Dangerous
Beyond sunburn, the sun's UVA and UVB rays have been linked to skin cancer.
They can also cause eye damage, cataracts, and loss of vision.
Melanoma, the deadliest skin cancer, kills more than 8,000 Americans every year.
UPF 50+ clothing blocks 97.5% of UV rays, so only 2.5% reach the skin.
Sun Smarties™ Is the Smart Solution
Superior Sun Protection
All Sun Smarties products are UPF 50+, the highest rating you'll find.
Our products protect against both UVA and UVB rays.
Made with Quality
We invest in quality fabrics and construction, so our products last.
Our UPF 50+ fabrics aren't chemically treated. The fibers are so tightly woven, most UV rays can't pass through. Bonus: it never loses its protective properties!
Cute, Comfortable UV Clothing
We made our clothing stylish, roomy, and comfortable for kids.
And we made it easy care for you… just toss in your washer!
Find hats, sunglasses, and footwear, plus full coverage surf suits for head-to-toe protection.
Smart Beach Gear, Outdoor Furniture & Play Equipment
With our lightweight, portable gear, you can create instant shade nearly anywhere, at the beach and beyond.
Our outdoor furniture is as stylish and well-made as yours, but scaled down for kids. And it offers UPF 50+ coverage, too.
Sun Smarties play equipment makes sun protection part of the fun.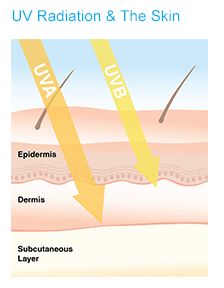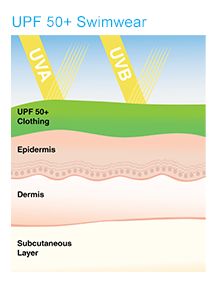 Related Article(s):
Bug Smarties™ Playwear Insect Shield® Technology Repels Mosquitoes, Ticks & More
UV,UPF, and SPF . . . What's the Diff?  
Cozy Cub®  Technical Outerwear Designed for Performance, Comfort & Fun 
Simple Sun Protection Tips for Parents
View More Articles: